My new phone has a camera in it. I used to think it was the dumbest thing ever, until people started playing with it and I realized that you can take a lot of pics with a phone that you usually wouldn't with a normal camera, even a digital one. And people are funnier with phone cameras than regular cameras that look like cameras. I'm not sure if this makes sense. But anyway, here's a sample of some phone photography...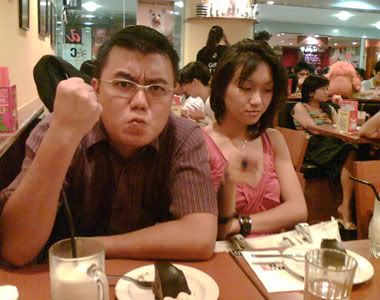 The Brother & the GF... Defending Dessert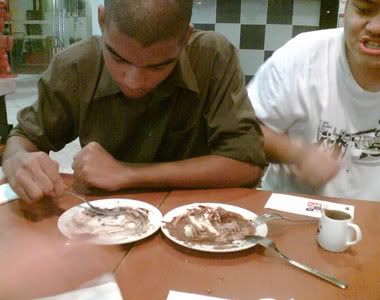 Drummer & Bassist looking for More Dessert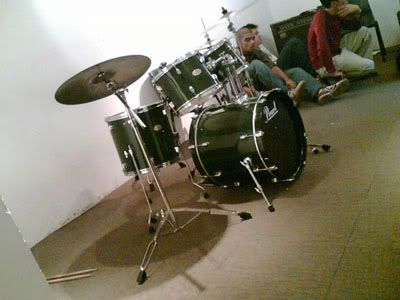 Alina's shot of the drums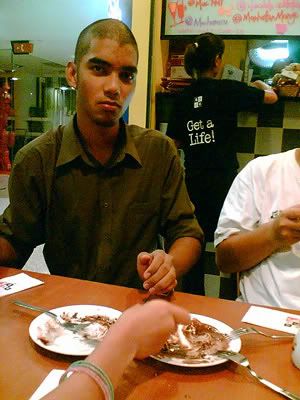 Drummer, posing with No More Dessert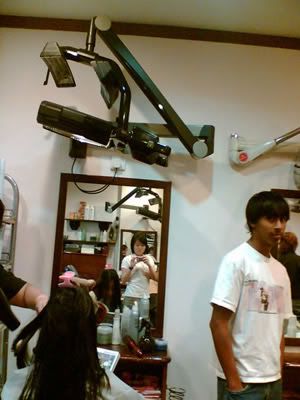 MirrorYoj, with some boy lookin suspicious.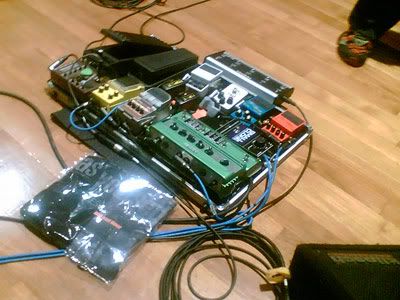 Guitar gadgetry




Alina's shot of Yoj making noise

Not bad for a phone camera, eh?