1. I got a new phone. A rather sleek and sophisticated Nokia E65....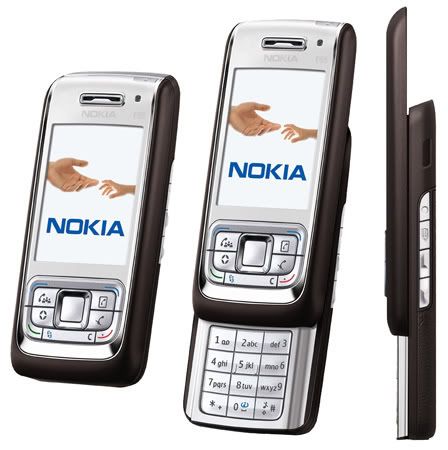 It's pretty and surfs the web and checks my email and has Office on it and whatnot.
2. Vodafone switched me from pre-pay to a plan (so I got the phone for free!)
3. Vodafone canceled my pre-pay plan and never activated my plan = No connection = GRRRRR!!
4. Having bought it on a weekend, nobody useful is working at Customer Service.
5. Monday morning: Vodafone keeps me on hold and bounces me around from department to department to get my phone connected.... for an HOUR.
6. Now the phone is working, I can't transfer my contacts over because the software that comes with the phone is only for PC (argh!) and my old phone is so old that it can't support the direct contact transfers.
7. I spend hours transferring contacts manually.
8. *SIGH*